Mixed
Choosing a pool for a child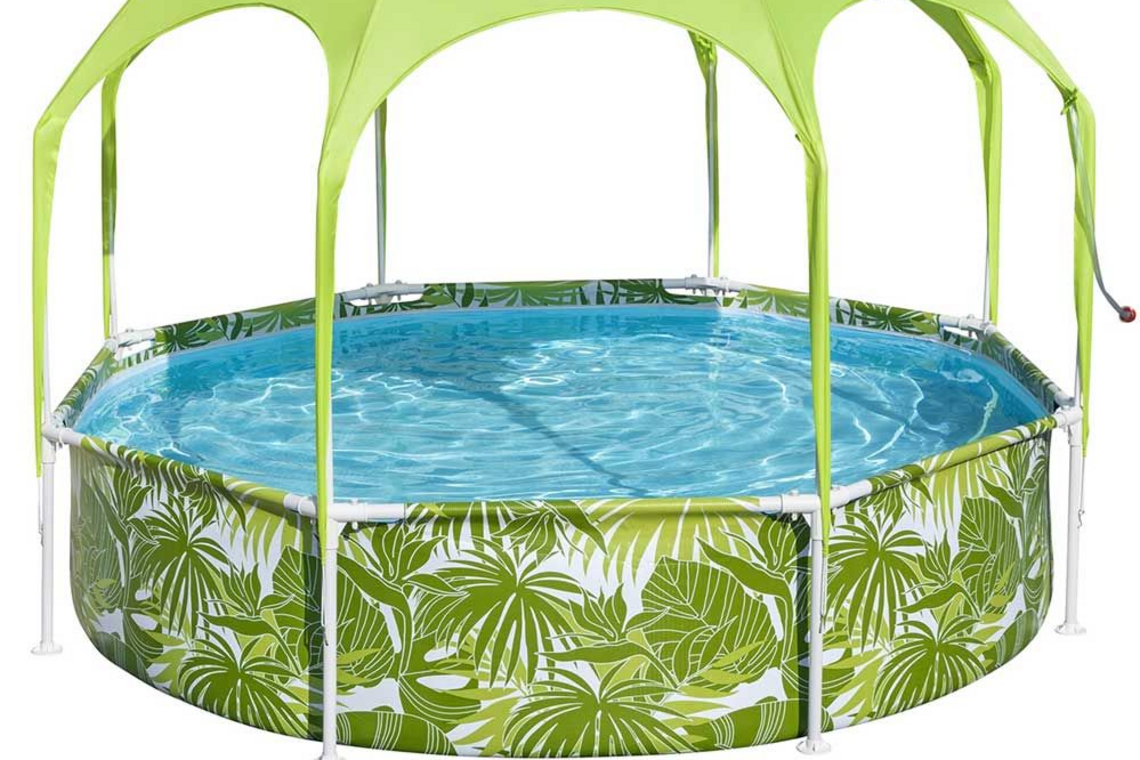 A swimming pool is a great place to relax and play sports. But how do you choose the right pool for a small child? In this article we will talk about children's pools, selection criteria and give some recommendations.
Material of the children's pool
Pools can be made of different materials and are divided into:
Inflatable pools
Frame pools
Pools made of inflatable material are easy to use, but less durable than frame products.
Frame pools will last longer, but their cost is higher. Also, inflatable models are more compact and convenient.
Choose an inflatable pool if you plan to take the product on a trip. Give preference to a frame model for installation on a land plot and use throughout the summer season.
Size and shape of the children's pool
Pools for children can be:
Square
Round
Oval
Rectangular
Also pay attention to the size of the product, which depends on the age and height of the child. Small pools with a depth of no more than 50 cm are suitable for children.
For older children, choose pools with higher sides, or a family type, where the child can swim with adults.
Equipment for a children's pool
A spacious children's pool can be equipped with a filter. This is an indispensable device if the pool is multi-seater and you plan to swim often.
For example, the Bestway 57270 inflatable pool (305x76 cm) can accommodate up to 4-6 people, including adults and children. Its size allows you not only to swim, but also to play various games on the water, which makes your vacation even more interesting and varied.
This inflatable pool comes with a cartridge filter that purifies the water from mechanical impurities.
Assembling the pool is easy and takes only a few minutes. No tools or special skills are required. Inflate the ring to create the pool walls, then fill the water with a hose and install the filter. The product includes clear and simple instructions.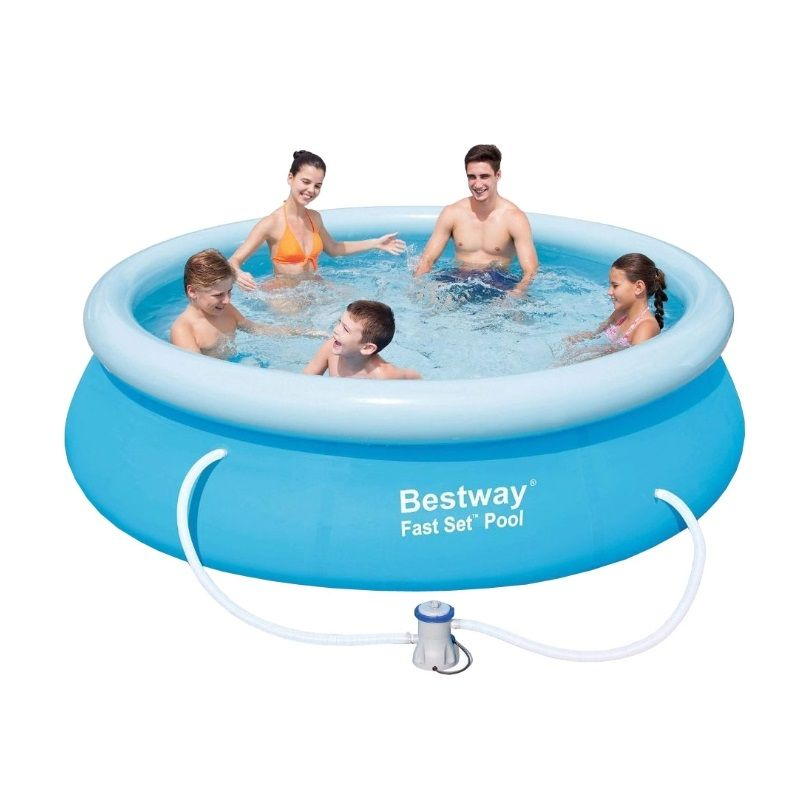 Design of the children's pool
The Intex and Bestway range of pools includes children's pools with bright and interesting designs.
For example, the Bestway 54122 children's inflatable pool measuring 251x168x102 cm is equipped with two basketball rings and is ideal for games and sports while swimming.
The pool is made of durable vinyl material that can withstand heavy loads. The product is easy to assemble and disassemble, which allows you to use it not only at home, but also in the country or during a picnic.
The pool has a valve for inflating and deflating the air. The product also includes two inflatable balls.